Richard Hagar, SRA
Richard Hagar is an educator, speaker, consultant, author, and president of the Hagar Institute. He is a life-long student and has developed an extensive background in all aspects of real estate. His experience includes land development, real estate investing, appraising, sales and agency management, training, and consulting. Richard is a licensed real estate agent, certified real estate appraiser, and a certified real estate instructor.He also provides litigation support to attorneys (real estate appraisals), profiles real estate and mortgage fraud cases for law enforcement and helps other professionals understand the intricacies of the real estate industry. He serves as a key resource for States' Attorney Generals and has been an expert witness for State & Federal courts.  Curriculum Vitae

Graham Albertini, SRA
With an appraisal career spanning over 26 yearsof experience, Mr. Albertini has been an appraiser, trainer, manager, and reviewer. He held several management positions at Home Savings of America and was a senior reviewer at Washington Mutual Bank. Currently he is an independent appraiser and consultant specializing in litigation support. His area of expertise is focused on complex and high end residential properties in King and Snohomish counties. Graham is also an Appraisal Foundation certified USPAP instructor and an SRA designated member of the Appraisal Institute. He received his B.A. from the University of Washington in Speech Communication. He has also been an appraisal instructor at North Seattle Community College since 2001.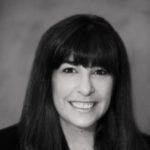 Julie Friess, SRA
Julie Friess began her career appraising residential real estate on Long Island, NY in 1988. She was the Managing Director for the IRR Residential Northern Arizona franchise until 2011 when she began working for TSI Appraisal Services as their USPAP/Best Practices and on-site instructor for non-appraiser and appraiser staff, and recruiting events nationwide, and as a Loss Mitigation Appraisal Analyst. Her career history includes expert witness both state and federal, working fraud investigations with the FBI, US Marshalls Office and Arizona Department of Financial Institutions, being a direct consultant to the NY Attorney General's Office with the Home Valuation Code of Conduct, writing industry articles, and speaking and teaching nationally, among many other things. She is past President of the Coalition of Arizona Appraisers(CoAA) and was instrumental in assisting in the passage of the Arizona AMC Bill, an SRA Designated Member of the Appraisal Institute, a CRN (Collateral Risk Network) Group member and an AQB Certified USPAP Instructor.
Julie is licensed in AZ, IL, FL and CO and is certified to teach classes in the state of Florida. She has an undergraduate degree from SUNY Buffalo in Business Administration and a Masters in Clinical Psychology from North Central University.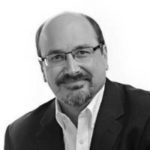 Steve Otto
I have been a real estate agent for 24 years and have my Managing Broker's license.

Darwin Ernst
Darwin Ernst is a former regulator on the Montana Board of Real Estate Appraisers (2006-2012), and was also a part of theAppraisal Institute's national lobbying efforts during the passage of the Dodd-Frank Act. In Montana, he drafted and helped carry the Montana AMC law through the legislative process to the point it became law. After passage helped write the rules for the new law and served on the committee to rewrite the existing rules related to the appraisers and AMCs who are licensed in Montana. He also remains actively involved as the Secretary and the Government Relations Committee Chair for the local state chapter of the Appraisal Institute, as well as serving as a member of the Appraisal Institute's National Government Relations Committee. He remains focused on the promotion of high quality valuation services and recently developed the course for the supervisory appraisers in Montana, who are mentoring the next generation of licensed appraisers.Darwin obtained his real estate appraiser certification from Montana in 2001, the SRA residential member designation from the Appraisal Institute in 2008, and a real estate agent license in 2008. Darwin joined The Hagar Institute as an instructor in 2013